Atrésie de l'oesophage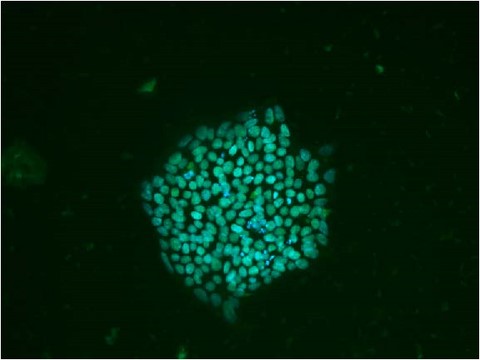 My lab focuses on generation of mature esophageal and respiratory epithelium using induced pluripotent stem cells (iPSC) to better understand the developmental pathways involved in the normal development of the esophagus and trachea. Human pluripotent stem cells (hiPSCs) provide an efficient system to model and understand human organ development based on mimicking embryonic developmental stages to generate cell and tissue types originating from all 3 germ layers. Our other goal is to use iPSC-derived esophageal, endothelial and mesenchymal progenitors to generate a 3D patient-derived neo-esophagus, to be used as an esophageal replacement in children with long-gap EA without the need of immunosuppression.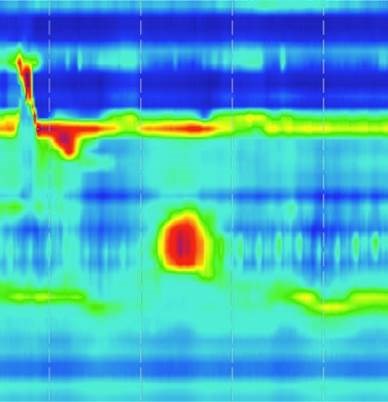 Clinical research
Esophageal atresia with or without tracheaoesophageal fistula is the most frequent digestive malformation (1 in 2,500 Births). Surgery is mandatory at birth and saves the life of the children. Despite a major improvement in the survival rate of patients, the morbidity associated with these congenital anomalies remains high. Late complications and long term consequences may occur and require long term follow up until adulthood.
We have built a network involving academic centers in Quebec (www.rqao.ca) and all around the world (INoEA). These networks, funded by private donations have permitted to carry out clinical research projects with large cohorts. A genetic data base is also ongoing with the Réseau de Médecine Génétique Appliquée. This has allowed a recent collaboration with Dr. Wendy Chung geneticist at the Columbia University on the genome sequencing of EA/TEF patients.

Hereafter are some examples of the clinical studies conducted by our group in the Esophageal Atresia Clinic at Ste Justine Hospital:
Characterization of Esophageal Motility following Esophageal Atresia Repair using High-Resolution Esophageal Manometry
Abnormal Esophageal Motility in Patients with Isolated Tracheoesophageal Fistula
Vascular Anomalies Associated With Esophageal Atresia and Tracheoesophageal Fistula
Congenital Esophageal Stenosis Associated with Esophageal Atresia
Endoscopic Assessment of Children with Esophageal Atresia: Lack of Relationship of Esophagitis and Esophageal Metaplasia to Symptomatology
Association of Gastric Heterotopic Pancreas and Esophageal Atresia in Children
Topical mitomycin-C application in recurrent esophageal strictures after surgical repair of esophageal atresia
Mucosal bridge as a cause of dysphagia after surgery for esophageal atresia
Risk factors for short and long term morbidity in children with esophageal atresia


International Network Of Esophageal Atresia

Esophageal atresia is the most frequent digestive malformation occurring in ~1:3,000 births worldwide. Since the first successful primary repair in 1941, postoperative outcomes have changed. With the exception of patients suffering from severe associated malformations, improvements in operative and perioperative care issues evolved from mortality to morbidity and quality of life issues. Esophageal atresia is no more a neonatal surgical problem but a long life problem. Indeed, respiratory problems, nutritional and gastroenterological issues are the most prevalent not only in the first years of life but also in adolescence and adulthood. Two previous international meetings on esophageal atresia held in Lille, France in 2010 and in Montreal, Canada in 2012 putting together multidisciplinary teams dedicated to the care of EA patients all over the world have showed the necessity of a systematic approach of these patients. Following these events an International Network Of Esophageal Atresia (INoEA) was created in February 2013 whose ambition is to enhance international collaboration regarding esophageal atresia.
Réseau Québécois interuniversitaire d'étude de l'Atrésie de l'Oesophage (Quebec Network on Esophageal Atresia)

Esophageal atresia is the most common congenital digestive malformation, affecting one in 3,000 newborn babies at birth (i.e. 20 to 25 babies each year in the Province of Quebec). The overall mission of the network is to coordinate treatment for patients at all stages of life in order to optimize care and prevent the morbidity associated with complications occurring during follow-up.
To achieve this, the network offers affected patients the joint multidisciplinary expertise of university tertiary pediatric centres and university adult centres involved in the treatment of esophageal atresia.